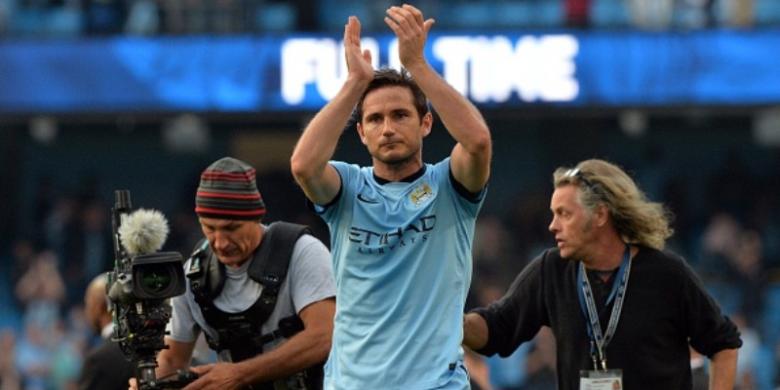 LONDON, KOMPAS.com - Dua pemain Chelsea, Andre Schuerrle dan Gary Cahill, mengaku aneh melihat gelandang Manchester City, Frank Lampard, membobol gawang The Blues saat kedua tim bertemu di ajang Premier League, Minggu (21/9/2014).

Lampard membobol gawang Chelsea yang dikawal kiper Thibaut Courtois pada menit ke-81. Gol itu membuat Chelsea yang sempat unggul lebih dulu melalui torehan Schuerrle meraih hasil imbang 1-1.

Lampard bermain untuk City sebagai pemain pinjaman dari New York City. Lampard bisa bergabung dengan New York City, setelah meninggalkan Chelsea dengan status bebas transfer pada Agustus lalu.

"Tentu itu (gol Lampard ke gawang Chelsea) aneh karena Anda berpikir bahwa Frank memakai seragam Chelsea," kata Cahill.

"Itu sudah terjadi selama bertahun-tahun lamanya. Kami telah melihatnya mencetak gol seperti itu beberapa kali selama beberapa tahun terakhir," tuturnya.

Sementara itu, Schuerrle menambahkan, "Aneh melihatnya memakai seragam tim lain. Kami ingin memenangi pertandingan, tetapi dia mencetak gol bagi Manchester City. Tentu, bagus baginya bisa mencetak gol pertama bagi City, tetapi kami ingin menang dan kami hampir bisa meraih hal tersebut."

"Penting untuk tidak kalah di sini dan itu memang adalah tujuan kami. Tetapi, ketika Anda hampir menang dan Anda seorang striker maka jelas mengecewakan tidak bisa menang. Namun, kami harus tetap melangkah sekarang dan memenangi laga selanjutnya," tuturnya.

Lampard membela Chelsea semenjak hijrah dari West Ham United pada 2001. Gelandang berusia 36 tahun tersebut adalah pencetak gol terbanyak sepanjang sejarah The Blues dengan torehan 211 gol.
Gol Lampard ke Gawang Chelsea Dinilai Aneh